CATRO Bulgaria is an Austrian HR consultancy, operating in Bulgaria since 2010. Due to our international know-how and outstanding local expertise in the recruitment, training and organisational development, we offer our clients innovative and creative, science based solutions in all aspect of talent attraction, motivation and development. Our mission is to create a change that is Inspiring.Empowering.Sustainable. As we are Creative.Courageous.Committed.

More about CATRO you can find at https://catrobg.com/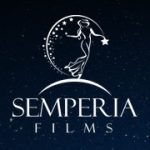 Semperia Films is a Bulgarian film, video and entertainment production company, founded in 2016 in Sofia. Semperia Films combines the capacity and capability of experts in the field of cinema, performing arts and education. The mission of the company is to support and release inspiring projects that enrich the spirit and encourage the beauty and goodness in people all over the world. In recent years the company has received financial grants from different national, regional and international institutions for the realisation of multiple projects prioritizing the discovery and support young and/or marginalised filmmakers and artists by organising a series of motivating workshops, as well making them part of documentary and fiction films and other creative events. Currently, the company works simultaniously on the development of fantasy series and feature films and is partner in two Erasmus+ Projects in the field of cinema education.
More information at www.semperiafilms.com
OESTERREICHISCHE JUNGARBEITERBEWEGUNG
ÖJAB (Österreichische Jugendarbeiterbewegung) is a generation-connecting youth organization, independent of any political party or religious commitment. ÖJAB has three main areas of activity:
– youth
– seniors and older generations
– intergenerational work
– education and integration
For more information you can visit us on https://www.oejab.at/
four ELEMENTS is a Non-Profit, Non-Governmental Organization (NGO), certified by both the Ministry of Foreign Affairs and the Ministry of Health.
It is an innovative and pioneering Greek organization that focuses on issues pertaining to:
Social inclusion

Gender equality

Employability and equal opportunities

Scientific research and the development of know-how in social policy issues

Education and capacity building

Media violence
four ELEMENTS acts primarily on prevention, information, planning, evaluation, submission and preparation of studies and sensitization actions.
More information at https://www.4-elements.org
ZAVOD ZA UVELJAVLJANJE VIZUALNE KULTURE VIZO
The program of Vizo Institute is engaged with film art and visual culture, its focus field of work being film education. In this framework, Vizo has been striving to spread the critical evaluation of film and the visual culture among the young people since 2013.

Jobalito is a new innovative private company created by a team of professionals with years of experience in the fields of EU projects, marketing, technology, and research. The company, which is based in Cyprus, aims to offer an innovative employment, management, and business philosophy in Cyprus by fostering connections between stakeholders at various levels of the market and offering them the tools needed to develop and excel. Through the combination of the team's expertise in research, human resources, technology, media dissemination and project management, Jobalito aspires to become a model organization as a social innovator and solutions provider for the future.
For more information you can visit us on https://jobalito.com/cy/en/